CELESTIAL COLLECTION | WINTER 2020
Welcome to the launch of our Celestial Winter 2020 Collection...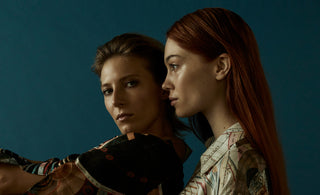 WELCOME TO THE LAUNCH OF OUR WINTER 2020 COLLECTION…
We've always been inspired by Mother Nature; her majesty, beauty, crazy clash of colours, regeneration and groundedness. But hasn't she given us a shake… or perhaps a swipe! And isn't it time to get the message!
 Mother Nature resides centrally in the Celestial Collection, which is inspired by a book of 16th century astronomical charts, which were used to track the motion of the stars and the moon. For humanity, navigating these constellations and galaxies was fundamental to opening our eyes and giving context to our place in the universe.
 We were drawn to the parallels of this pivotal moment in time, as our understanding of the world progresses and we all find ourselves revolutionising our thinking, and reimagining our future in so many ways.
 We hope you love this collection as much as we do…